COBL > Video and Sound Equipment
Video and Sound Equipment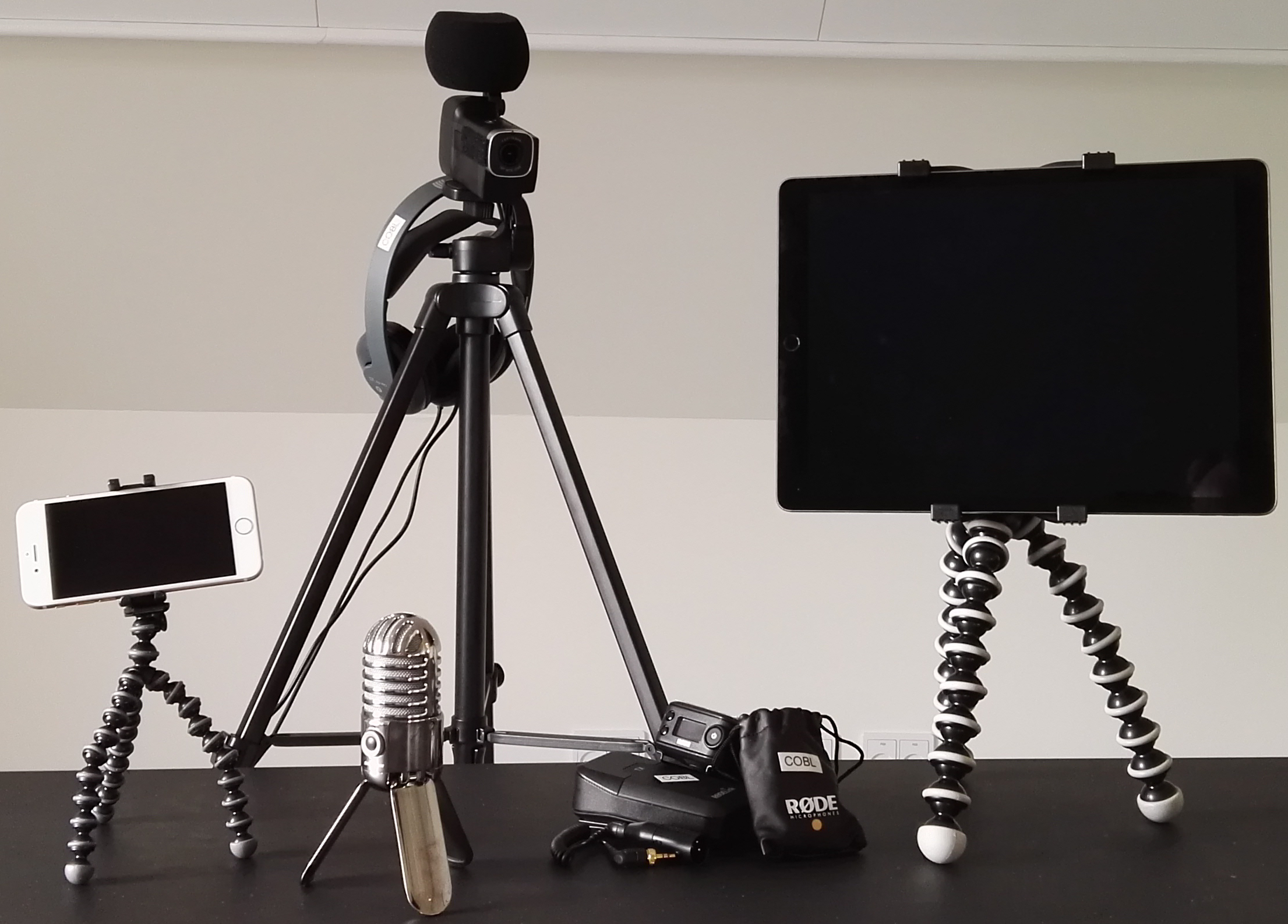 Lectures at SUND are able to borrow video and sound equipment for teaching purposes.
You can use the equipment to record lectures, make a video for your students, record PowerPoint with speak, record an interview etc. We will assist with guidance on how to use it and how to edit the video/sound afterwards.
The following equipment is available:
- Camera with Camera stand (Zoom HQ 8)
- GoPro Hero 5
- USB Microphone (Samson Meteor Mic)
- Clip-on Microphone (Røde)
- Headphones (Senheiser D12)
- Mounts and stands for iPads and smartphones/iPhones
Contact
If you have questions regarding the equipment, feel free to contact absalon@sund.ku.dk.